Pick-it presents Pick-it 2.0
The smartest, most powerful 3D vision system for your robot. Even faster 3D detections. A future-proof platform. And a high definition 3D camera, to pick small parts with extreme accuracy.
Pick-it 2.0 is everything you love about Pick-it, simply better.
Peter Soetens (CEO of Pick-it): "I am very proud that we can now combine the best 3D vision software with the best 3D camera on the market. This will enable our customers to automate even more pick and place tasks."
A new camera: M-HD
Pick-it M-HD is a very accurate, high definition 3D camera which enables our powerful software to detect almost any object in any material with even higher accuracy.
Discover the Pick-it M-HD camera >
The Pick-it M-HD camera is Pick-it's latest 3D camera.
Next to this new product we still offer our two other successful products:
Pick-it M and Pick-it L.
Find the Pick-it product that works for you >
A new future-proof platform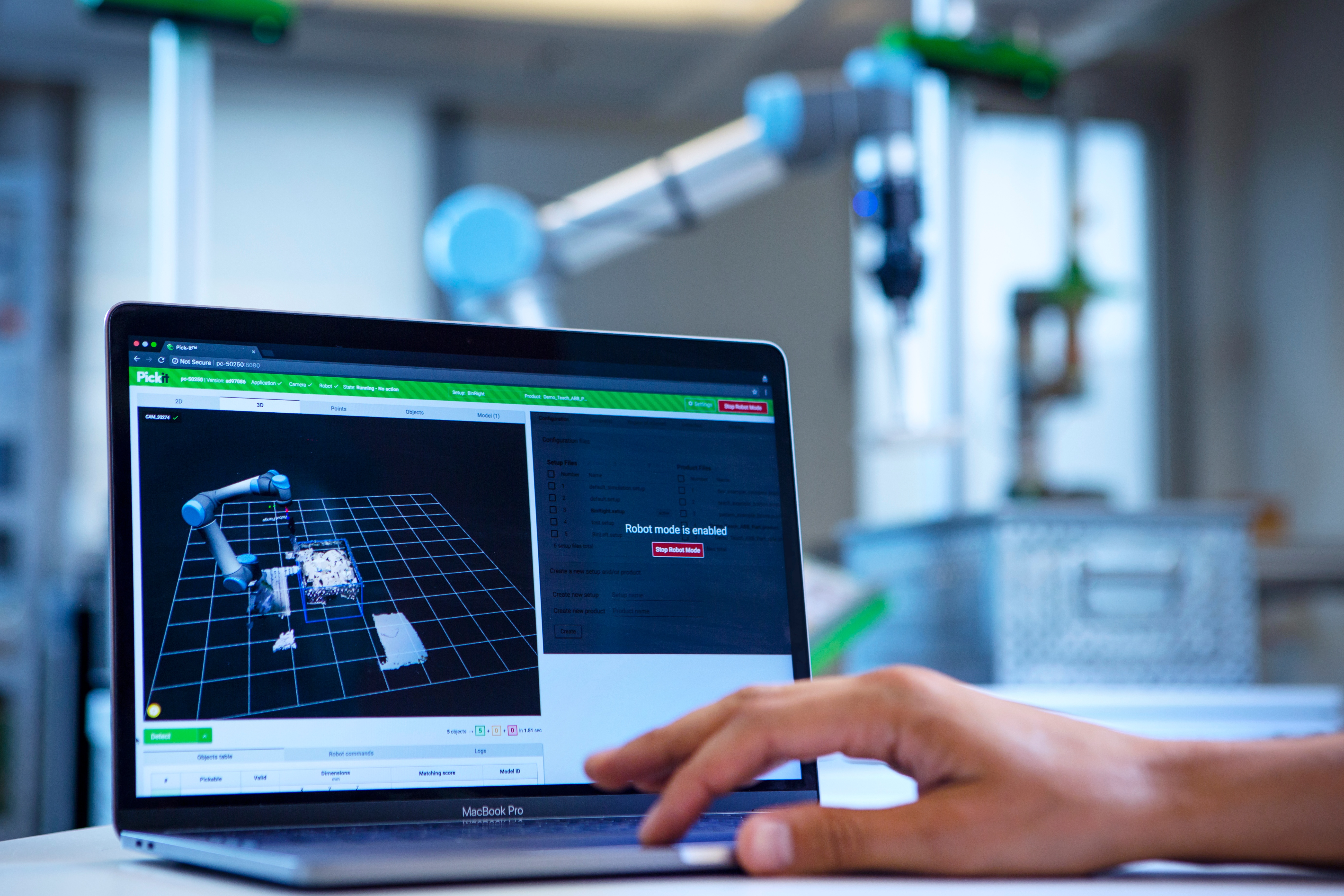 With Pick-it 2.0, we take the future of your production seriously. Set it up once with our intuitive web interface and let it run for years.
Faster 3D detections
Humans can locate objects in the blink of an eye. This is what we strive for with Pick-it 2.0 as well. We powered up the processor with an additional GPU and a 20% faster CPU.
Combined with a Pick-it M-HD camera, the Pick-it 2.0 system is 30 times more accurate and can detect objects that are 10 times smaller than before.
Get to know our product to increase your production quality and capacity with a fully automatic pick and place system that works 24/7. Contact us here!